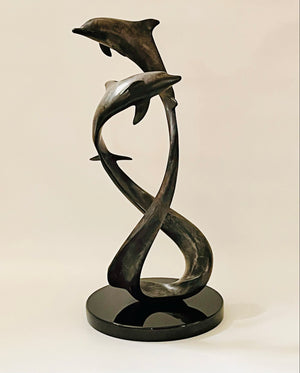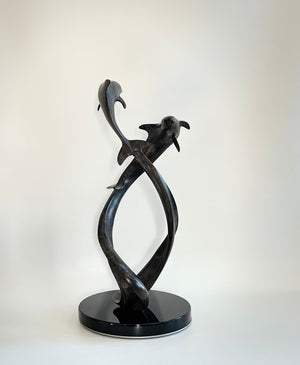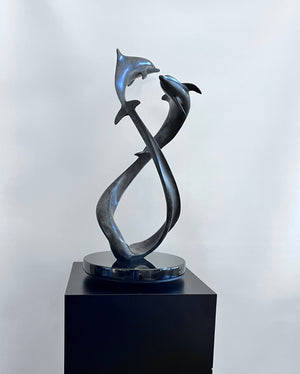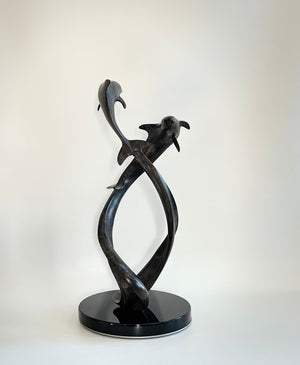 Bronze Dolphin Sculpture - Harmony Size 22" x 13"
Harmony  - Two dolphins dancing in harmony  
This pair of dolphins come to life when in motion; joyfully & gracefully. 

When COVID 19 closed our studio doors to the production of Doug's ceramic line of art, the world of time and creativity opened up for Doug. To an artist, time is where creativity flows from.
Payment plan that would secure your purchase are available.   
Call or text us at 916-213-7457 
Size 22" x 13"
Limited Edition of 45